OK first I want to say that I do love my blog. It took me a while to get it set up but now that I have one it helps me to keep track of our lives. However, I'm starting to feel a bit torn between posting things here and on Face Book. I'm having a hard time getting my family to follow my blog so I post on F.B. cuz "everyone" is there. But I love to blog so I post things here too…are you seeing my plight??? (sigh) So if you see my postings on both sites, I apologize for the redundancy, but know that I appreciate you taking the time to read up on The Kitch's! 🙂
So on with today… We've been on Spring Break all week and honestly really did nothing. Yesterday I was desperate for some entertainment so I hopped online to see what was going on in town…..and what did I find you ask?
Drum Roll!!!!!
"Seussical The Musical". It was playing at the Herberger Theatre in downtown Phoenix. I personally have only been down to the Herberger a few times and seen matinees for school field trips. The shows I've seen there were good, as far as school fieldtrip level of quality, but nothing like today's show!
We took all three of the kids…yes Alayna too! 🙂 And we "all" loved it! It was so entertaining, up beat, great music, the youth actors were very polished. It was money well spent. We will definitely go back again for another play.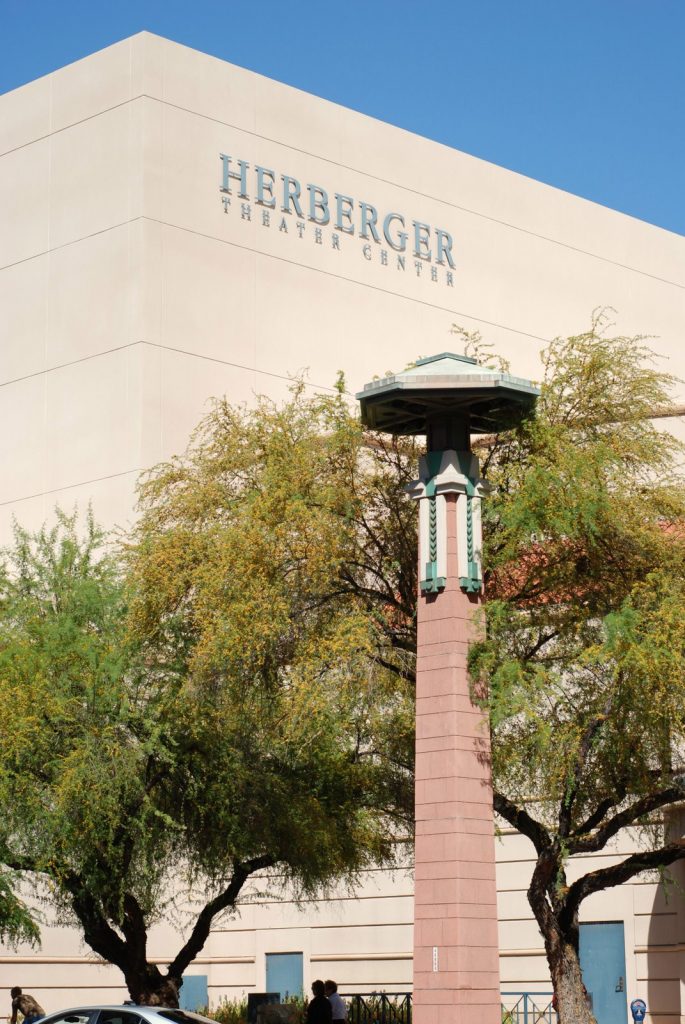 The Herberger Theatre – Downtown Phoenix.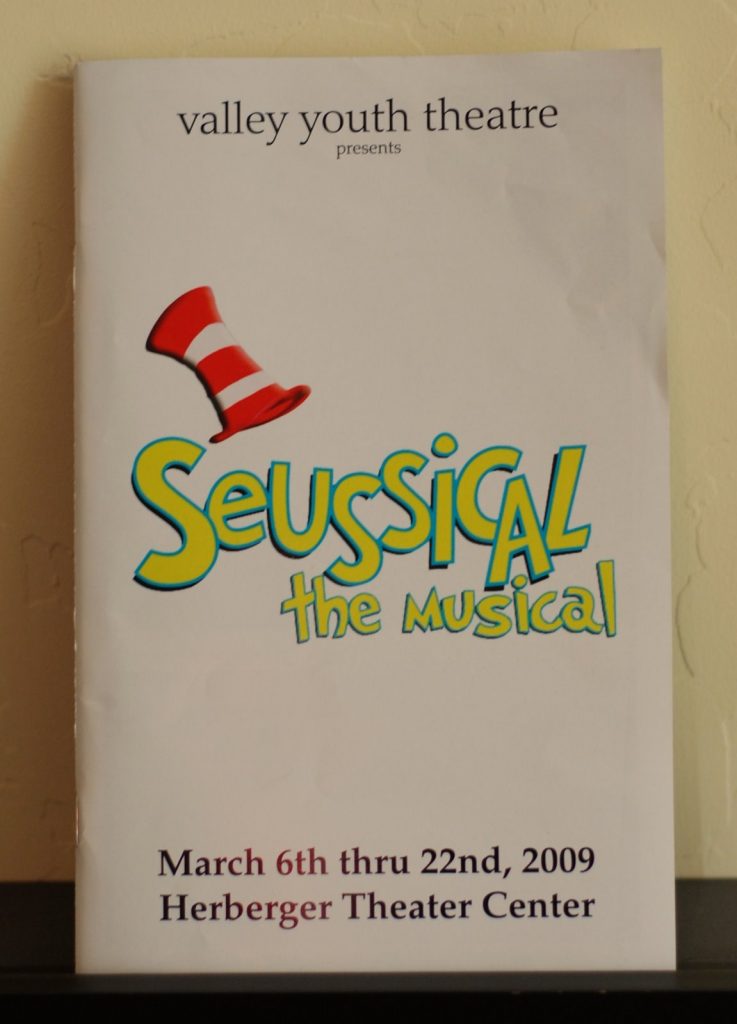 Our program book. 🙂
So before the show, and intermission we had some time to kill and I just got a new camera for Valentine's Day, and a new lens for it just a few weeks ago, and I thought it was a perfect opportunity to try it out. I think I love this new hobby and I definitely love the way this camera takes pictures. I have a lot to learn still, but it's so much fun! It will be hard to go back to a "studio"! 😛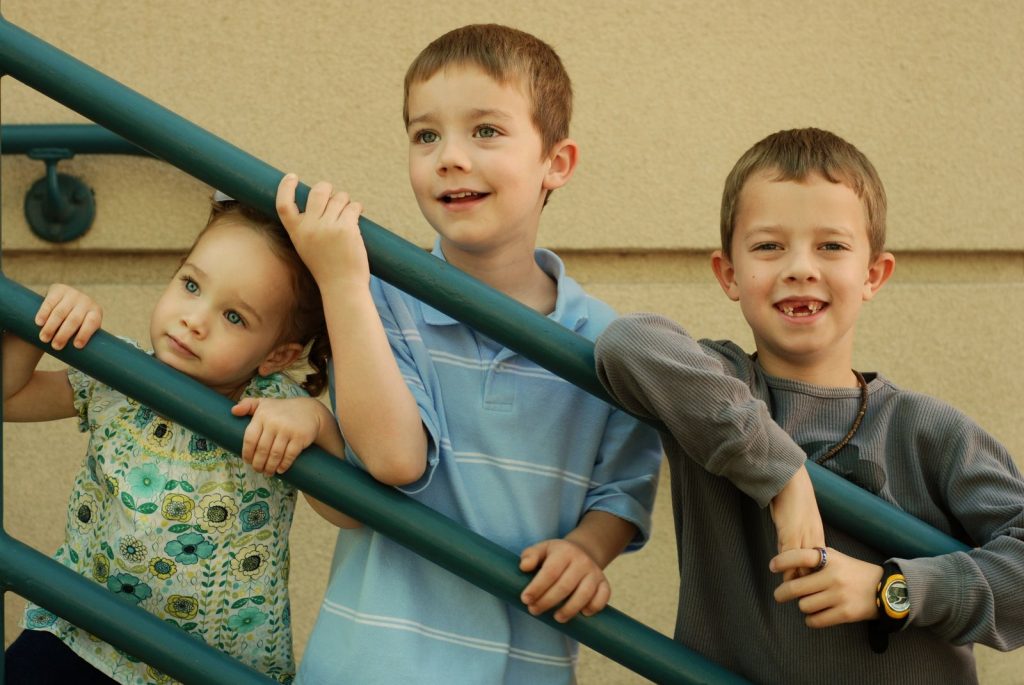 Here are our "Three Amigos" hamming it up for me..just the way I like it!
Does it get much sweeter than seeing your children love each other? Eli adores his baby sister. The feeling is mutual as you can see! Melts their Momma's heart…..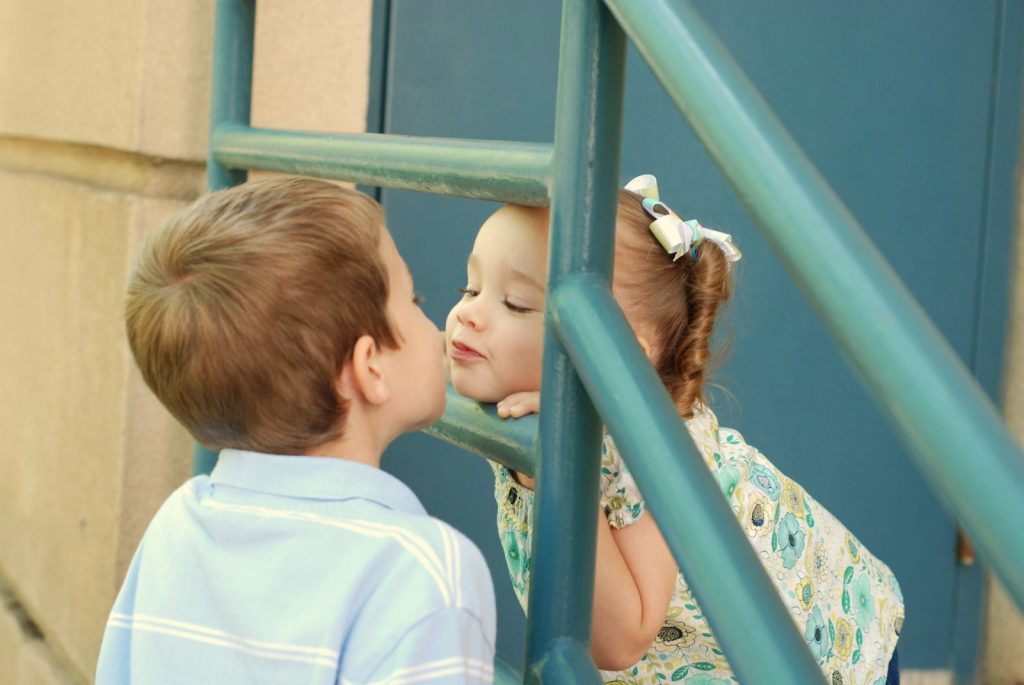 Alayna was teasing Eli trying to get him to kiss her..then she would pull away before he could get to her. She's a feisty one!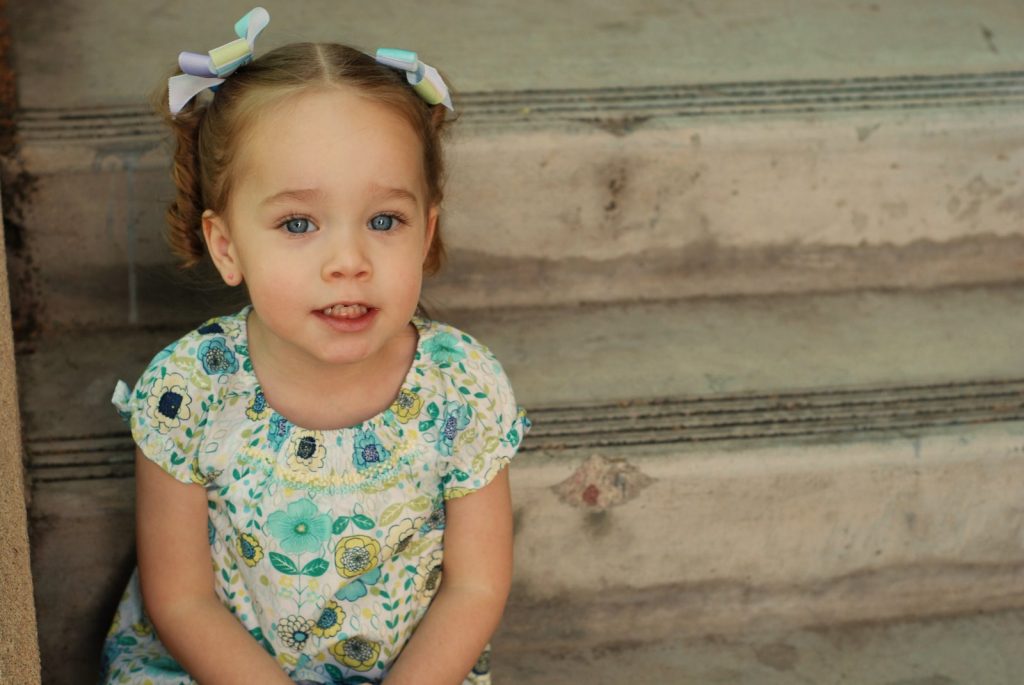 I call this picture…"Urban Alayna"! Those blue eyes are just to die for.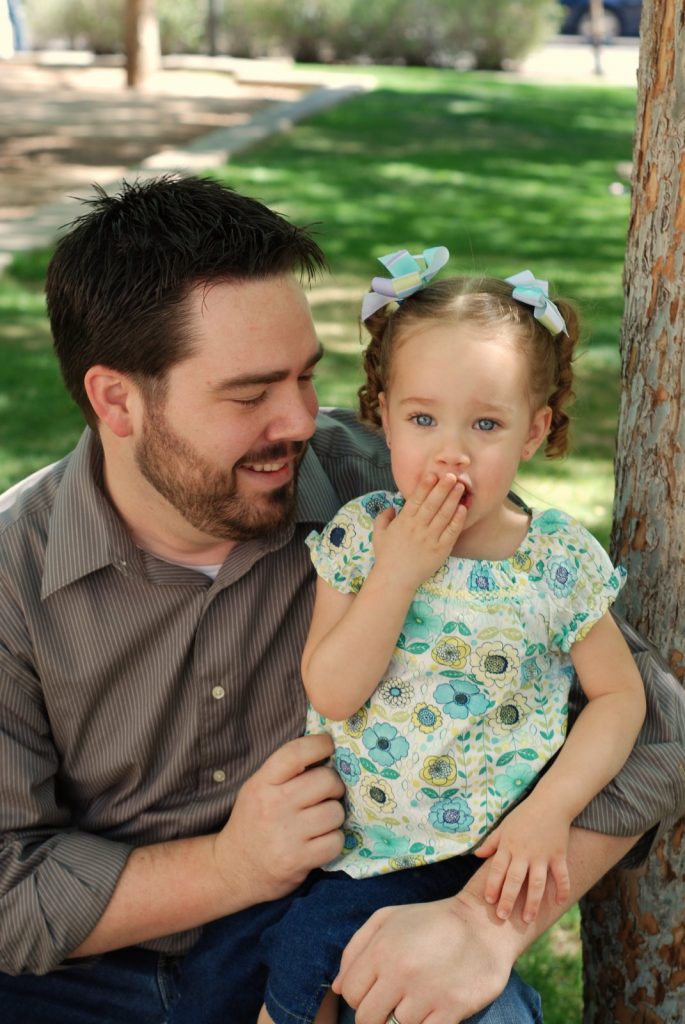 Daddy telling Alayna something very shocking! 😛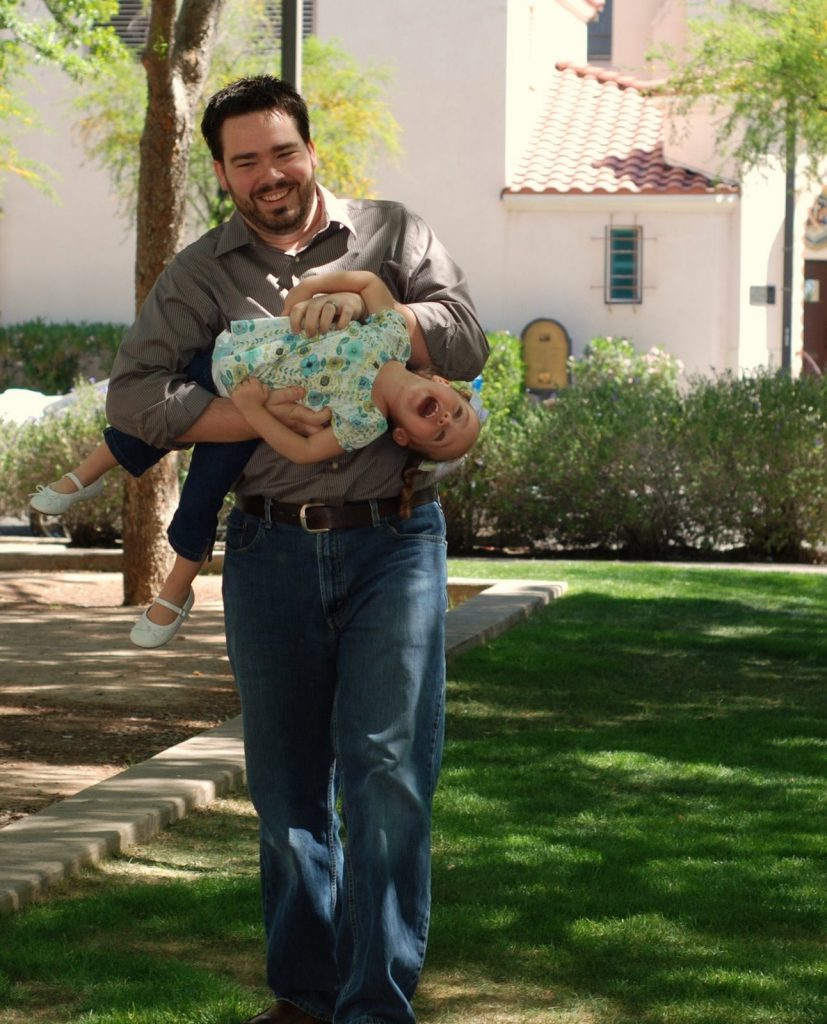 I just LOVE this picture of them!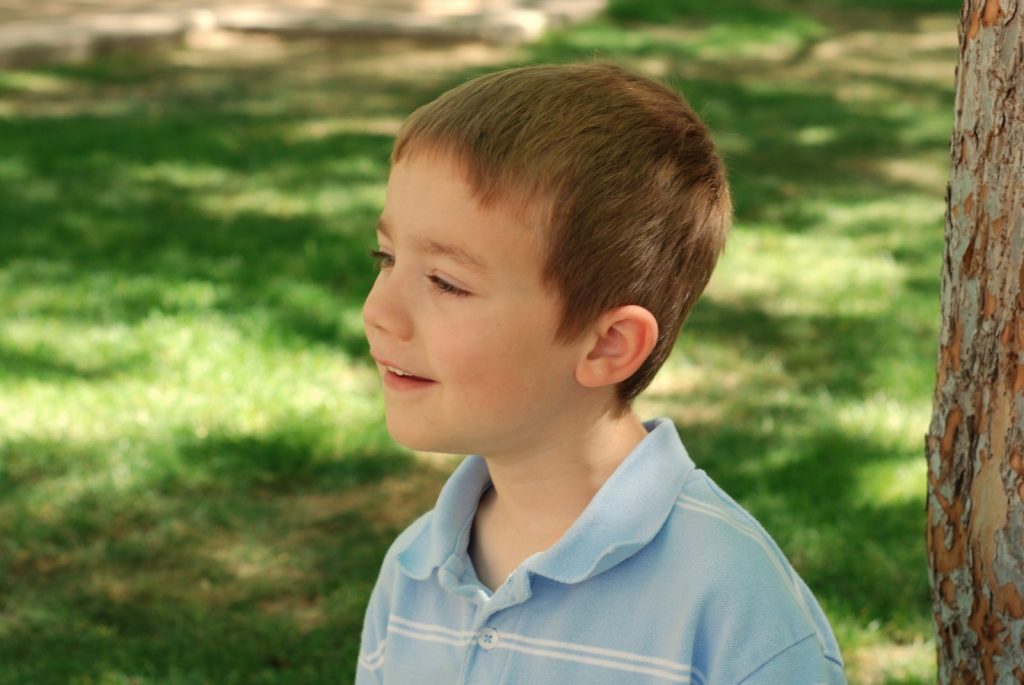 Eli is looking quite handsome and thoughtful.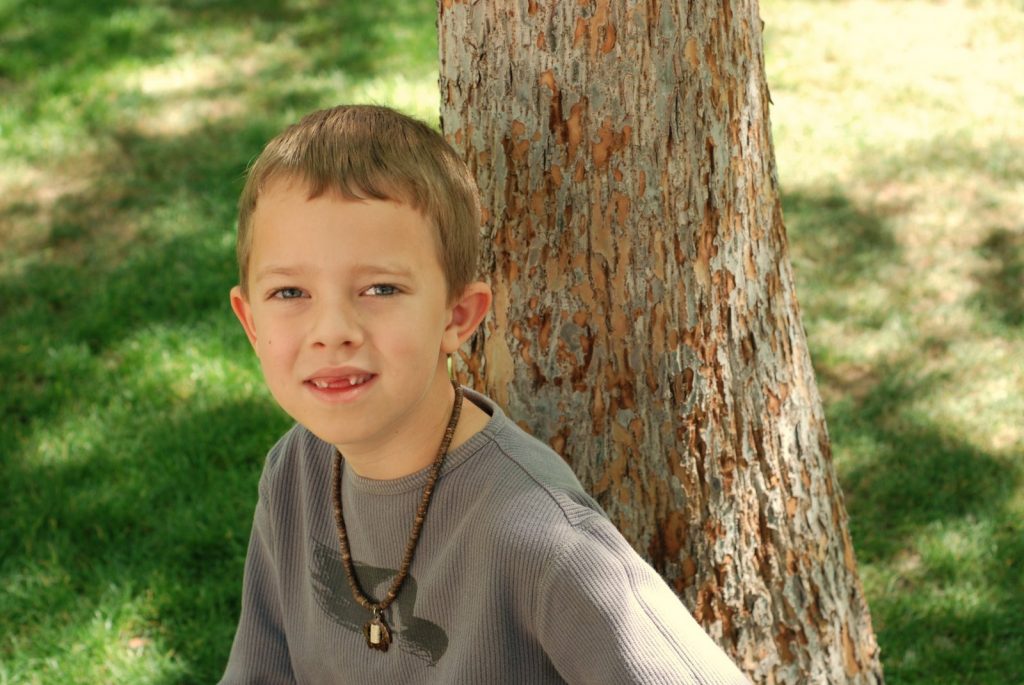 This picture just really reminds me of the young man Walker is turning into. He looks so grown up here. Love that kid!
This picture was really hard to take. It still didn't turn out the way I had hoped but hey, all 3 of them are in it and they are all looking in the same general direction..and that's as good as it's going to get! 🙂
Our little princess!
What a character this one is!
I had to get into at least one shot. (Thank you Jared!) But try to ignore the horrible hair day I was having. Looks like I have a small animal laying on my head. Can't win them all….. 🙁
After the play we headed over to Dairy Queen for some ice cream.
Eli not wasting anytime on his Strawberry Blizzard!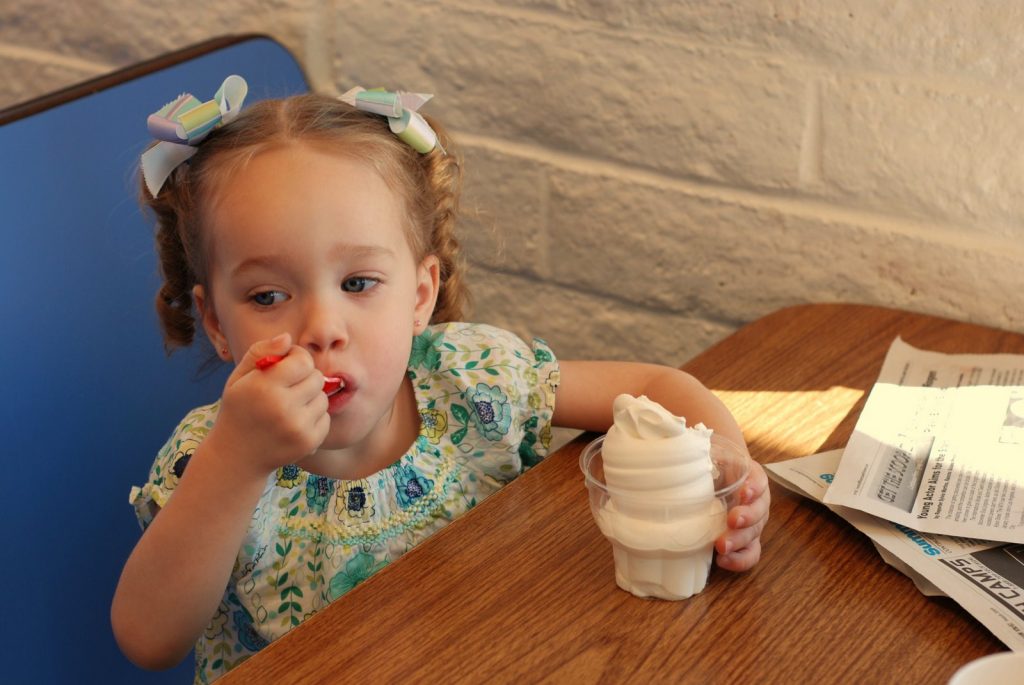 Alayna digging in after she thumbed through the most interesting newspaper article!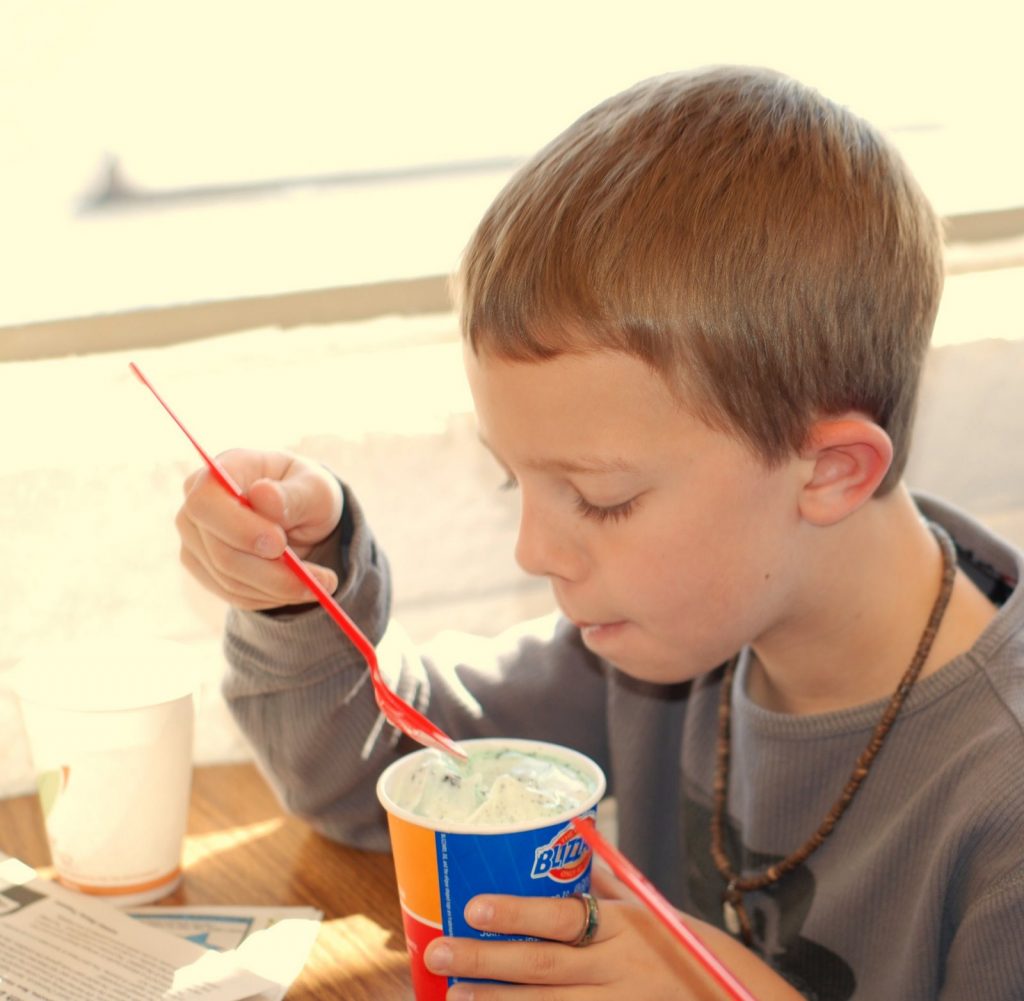 Walker very intensely getting to the bottom of that Mint Oreo Blizzard!
It was a wonderful day out as a family. We all needed it after being stuck at home all week. Next time you can't think of something to do…try a musical! 🙂