Everyone who knows me, knows I love to celebrate my birthday. This can be a challenge for my dearest husband Jared. But he usually fares well since I just tell him what I want to do every year! :p
Since I love my birthday, I want my family to love theirs. The best way I can help them have a great birthday, is to make them a cake with "LOOOOOVE" in it! Some years are more successful than others but I thought I'd share some of the past years' Celebration Cakes with all of you……
Dig in!!! 🙂
Walker:
This was Walker's 1st birthday. His nursery was decorated in Bumble Bees …… so that's where I got my inspiration for his cake. Not too bad for my first "theme" cake. But I definitely could improve.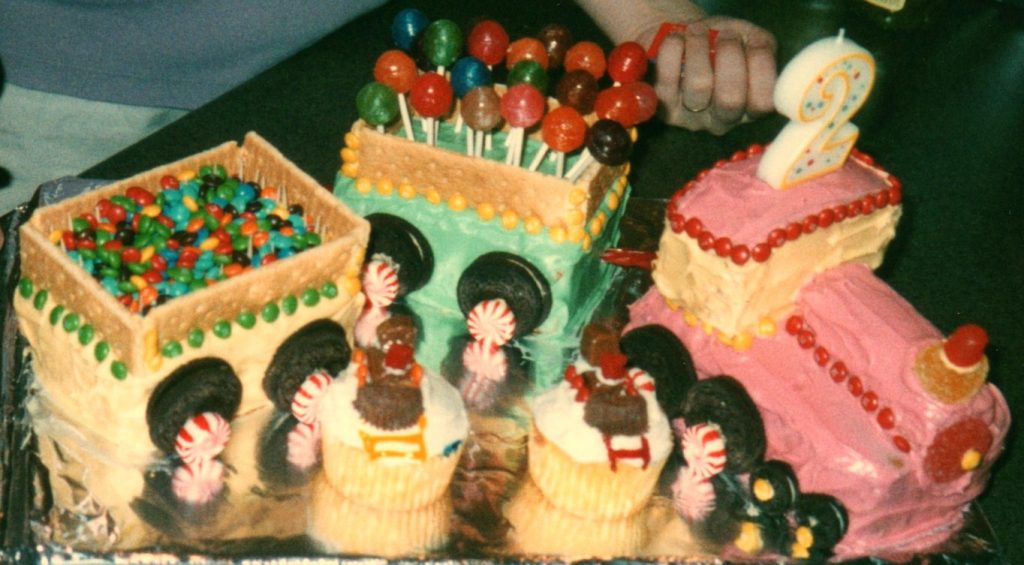 This is Walker's 2nd birthday cake. All boys love Choo-Choo-Trains! Thomas was huge in our house that year!
This was Walker's 3rd birthday. Race cars are cool!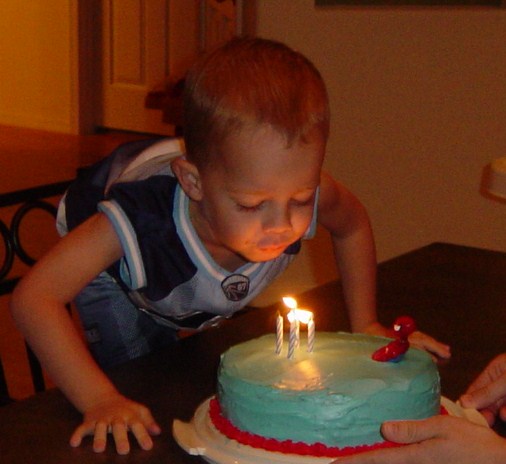 Walker's 4th birthday was a challenge. We had just gotten home from the hospital with Eli after he'd been admitted for 2 weeks with Intussusception. So I had to do a more simple cake. It had Spider-man on it and he was happy just the same! 🙂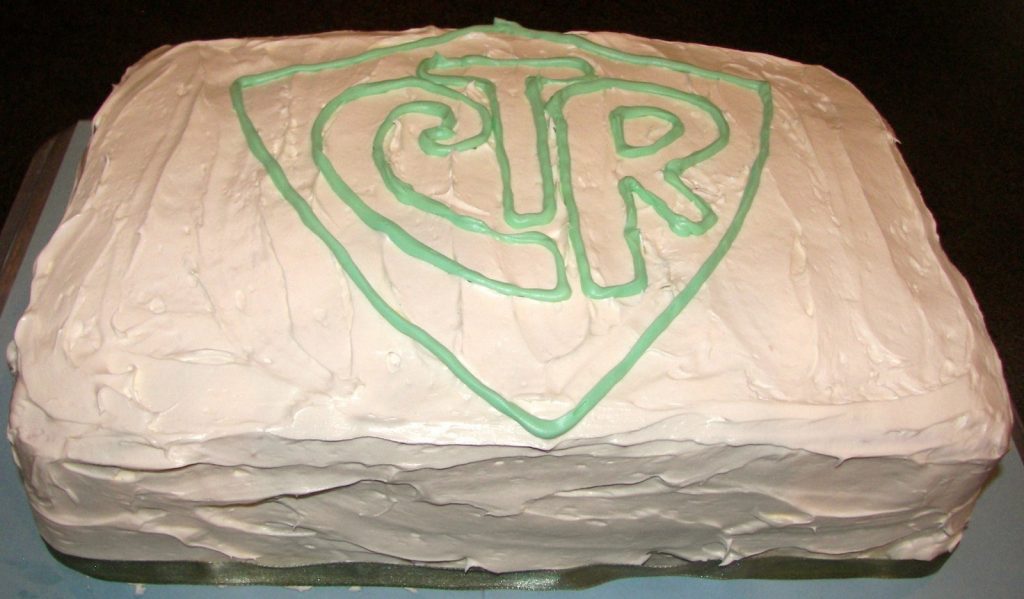 This was Walker's baptism cake. The focus of this cake was more about the taste than the look. He LOVES blueberries so I had to create a blueberry cake for him. I thought it was going to be gross….but it actually was pretty darn tasty. Everyone complimented on how good it was, so I was thrilled it turned out well. It's always a bit scary trying a new recipe on your guests!!!!
Eli: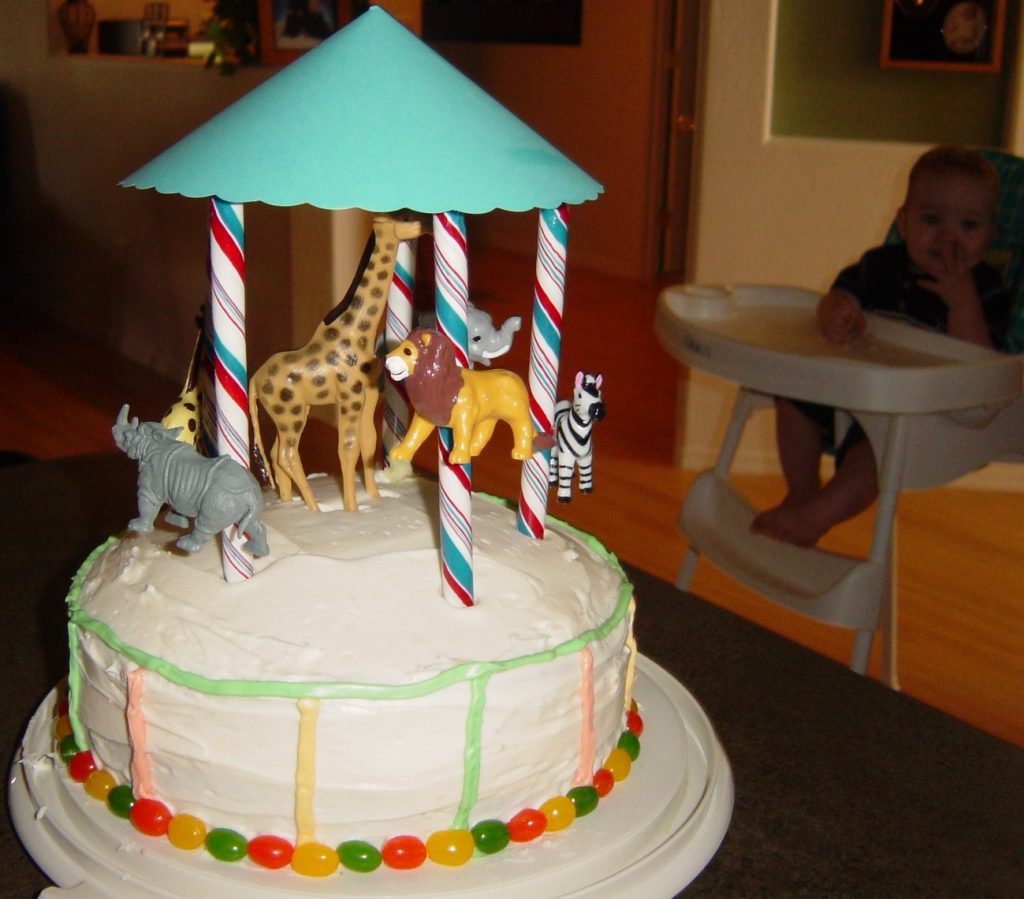 Eli's nursery was decorated in giraffes. So for his 1st birthday I did this Carousel Cake. I love how excited he looks in the background …waiting for his slice!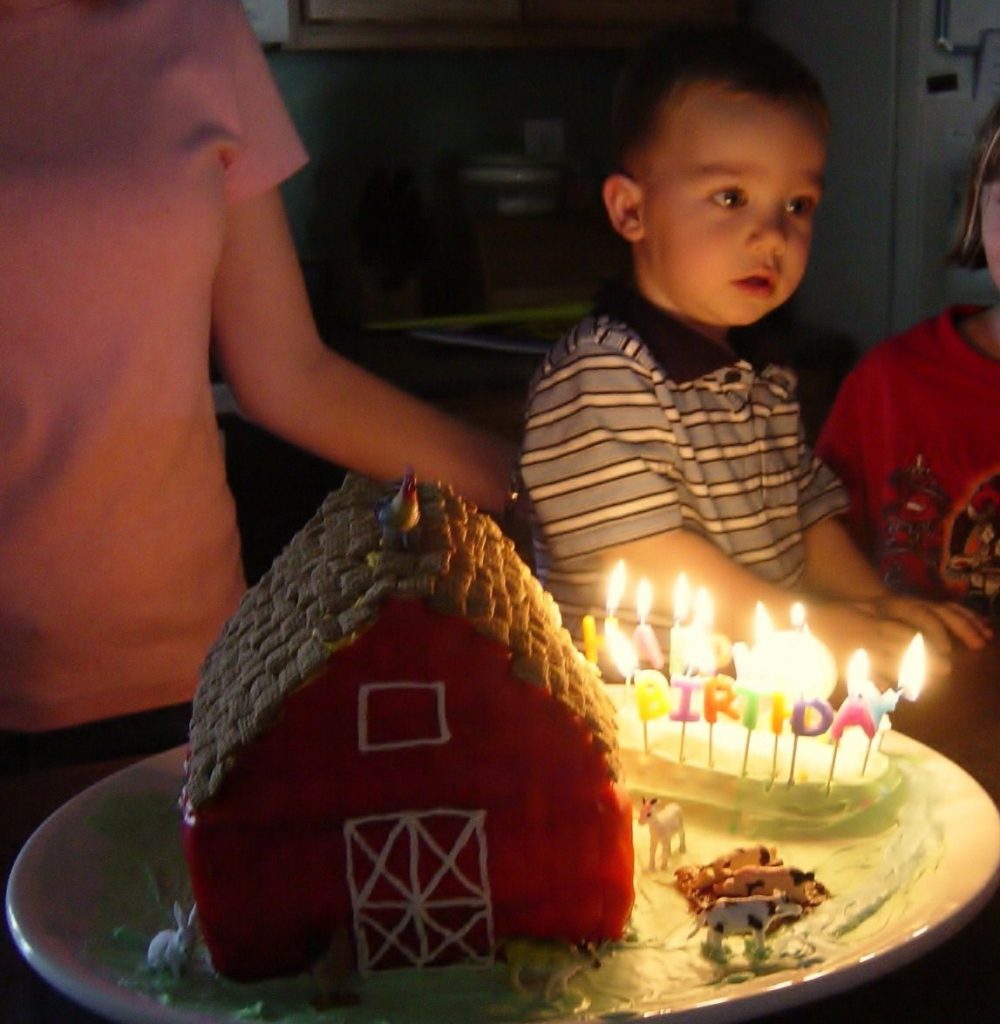 Eli's 2nd birthday cake. Old McDonald Had a Farm! (sing it with me) EEEII, EEII, OOOOO! (Or in this case…. EEEli, EEli, OOO! ) This was a fun one to make. I felt like I was back in elementary school creating a diorama or something. I love the little rabbit on the side of the barn chillin out, and the pigs in their mud pit!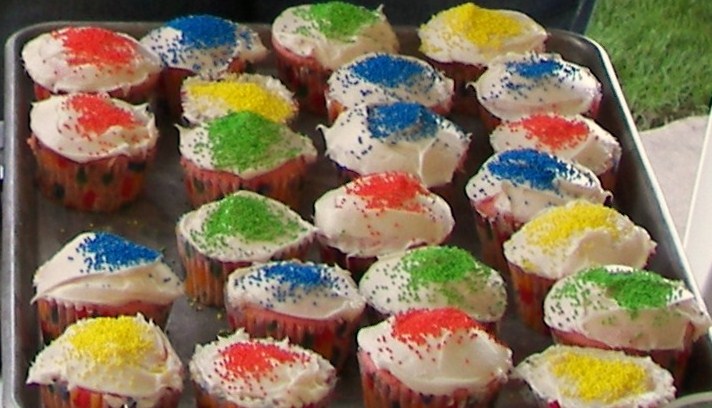 Not every year is a winner with a full blown cake. Life happens ya know…. This was Eli's 3rd birthday. Simple and sweet "Strawberry" (his favorite flavor) cupcakes! MMMMM!!
Alayna: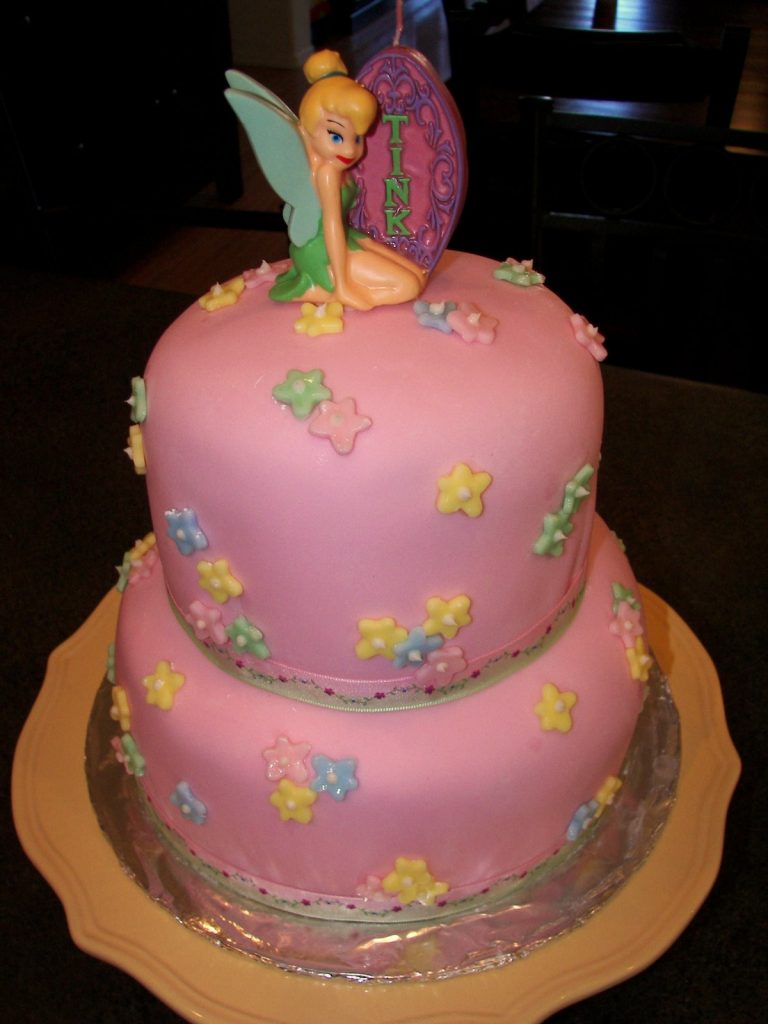 This was Alayna's 1st birthday cake. Her nursery was decorated in Sunbonnet Sue, but her baby shower cake was done with her on it, so I took the liberty of using one of my favorite characters for her cake. Tinkerbell!!!!
This was also my first attempt at using fondant. It turned out pretty well, but I can tell where I could have done better. They say practice makes perfect. 🙂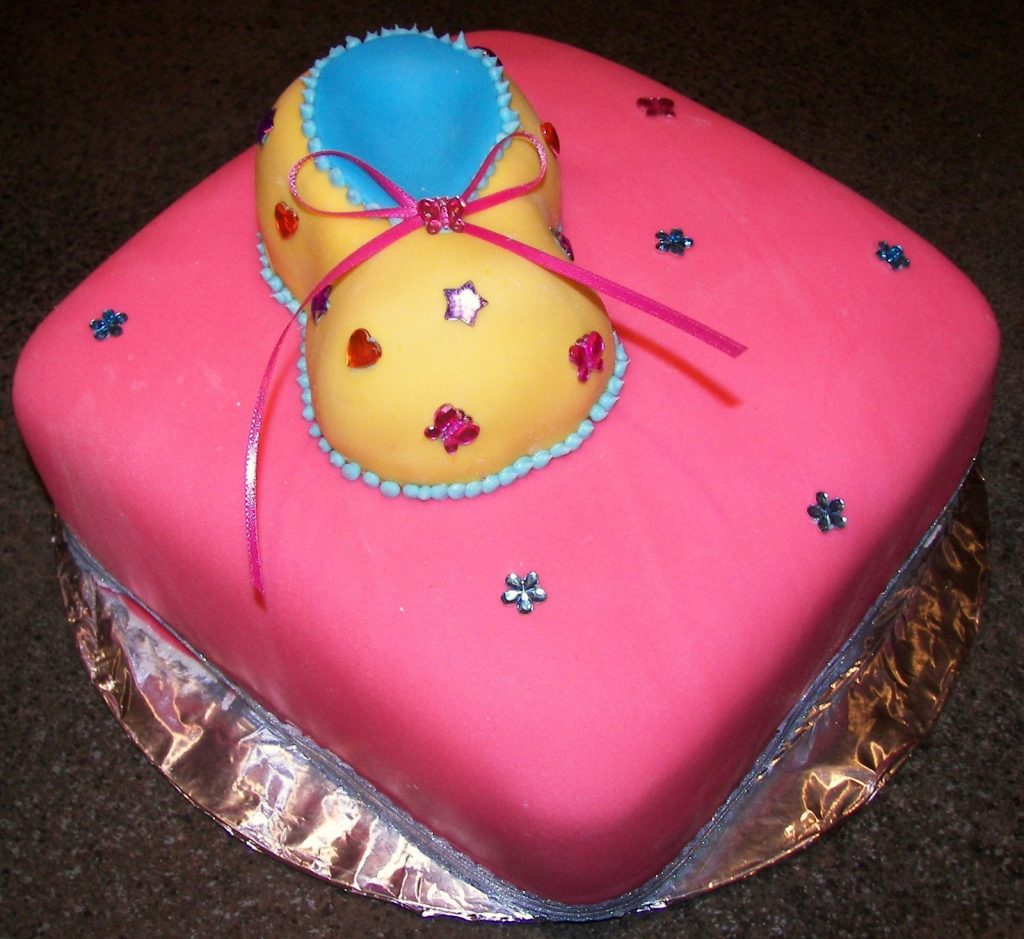 Alayna's 2nd birthday cake. Anyone that knows my little Laney Bug knows about her bizarre and sometimes disturbing obsession with shoes. So I only found it fitting to make her a Shoe Cake for her birthday!
Mom:
This was the most recent cake I've made for my Mom's 59th birthday. It was a German Chocolate cake. It was pretty and tasty. I think I'm coming along very nicely!
My Dad's birthday is next week…..you'll just have to wait in suspense until then!!!!!