May 31st 2008 we went to Disneyland for summer vacation. It was the 3rd day of our trip and we were having a wonderful time! We had spent most of the day at Disney and we wanted to check out California Adventure for the rest of the day.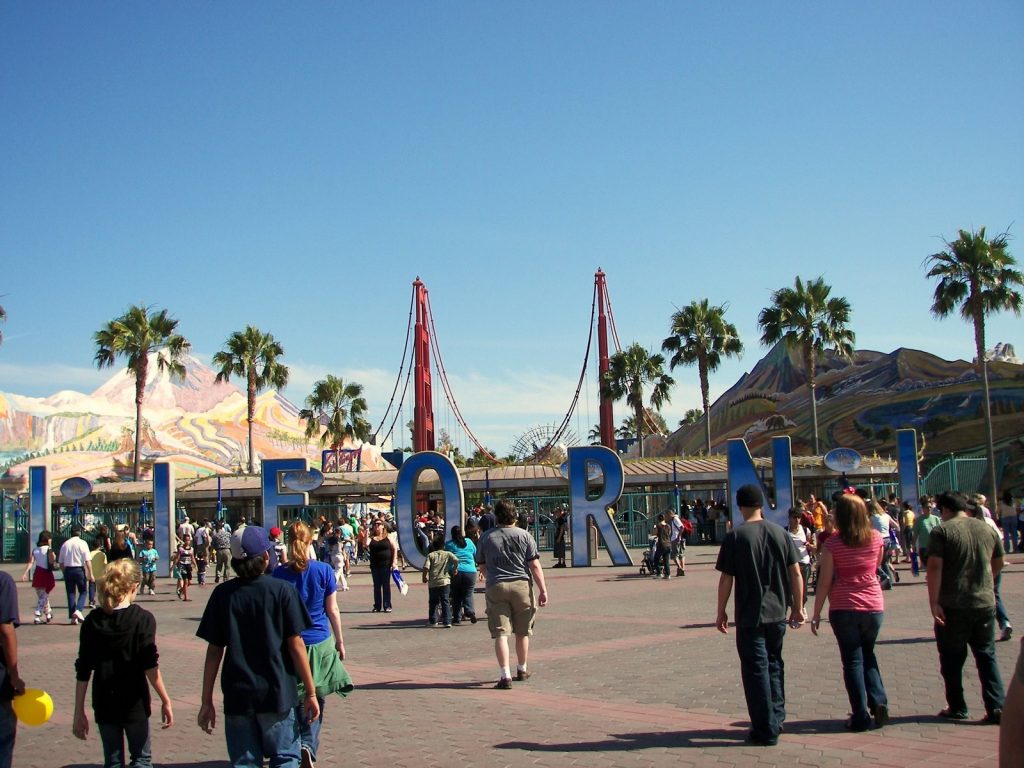 This picture looks like just a mass of people in the esplanade but the guy in the middle between the letters "o" and "r" is our friend Dave. 🙂
As we walked over we stood in line, as many folks do, waiting their turn to get through the turnstiles. We were chatting away when I looked at the family ahead of us.
I looked….I looked again…then………
I realized where I had seen the girl in that family before. I whisper to Jared as quickly and quietly as I could, since I didn't want to draw attention.
Vanessa: "Jared isn't that Brooke White from American Idol." (Season 7)
Jared: " I don't know it sort of looks like her but it's hard to tell with that hat."
Vanessa: "That's totally her….I know it is…that's her mom and husband!"
We casually as possible wait our turn to hand our tickets to the Cast Member….we briskly walk past her and her family to get a better view…and like Paparazzi we snap away trying to capture our moment of our brush with fame before another Cast Member whisks them away to we have no clue where!!!!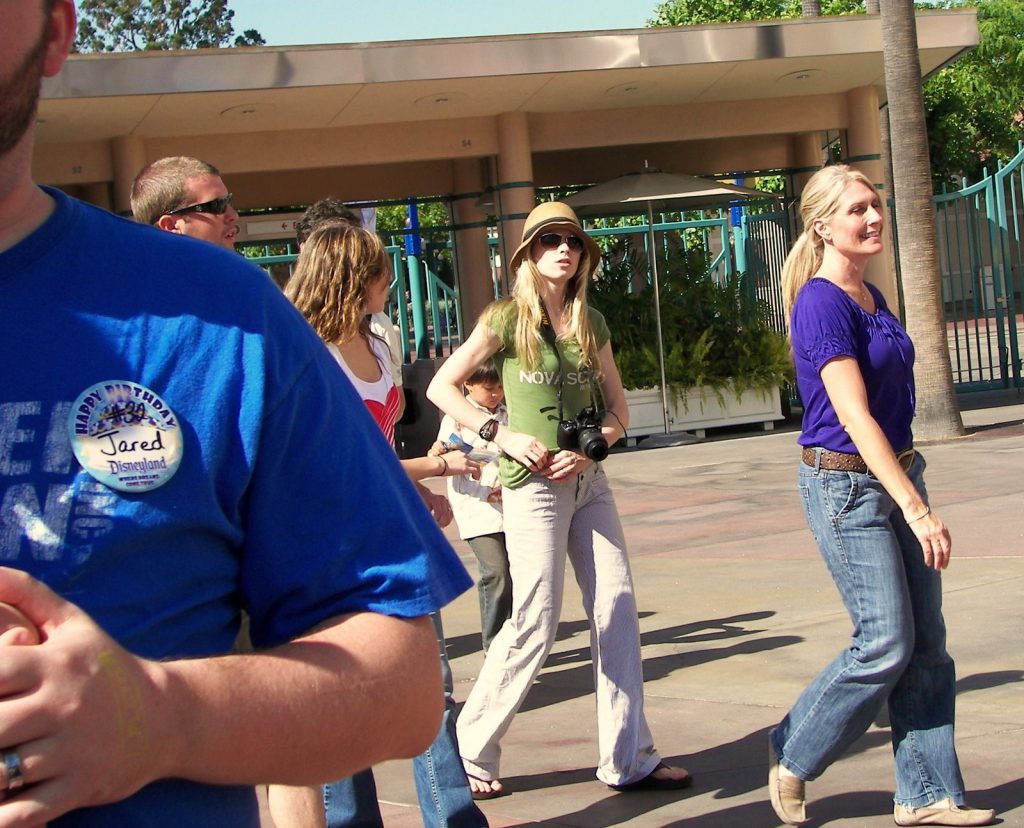 Brooke White is the one in the hat, sunglasses and camera around her neck. Her mom is in the purple shirt.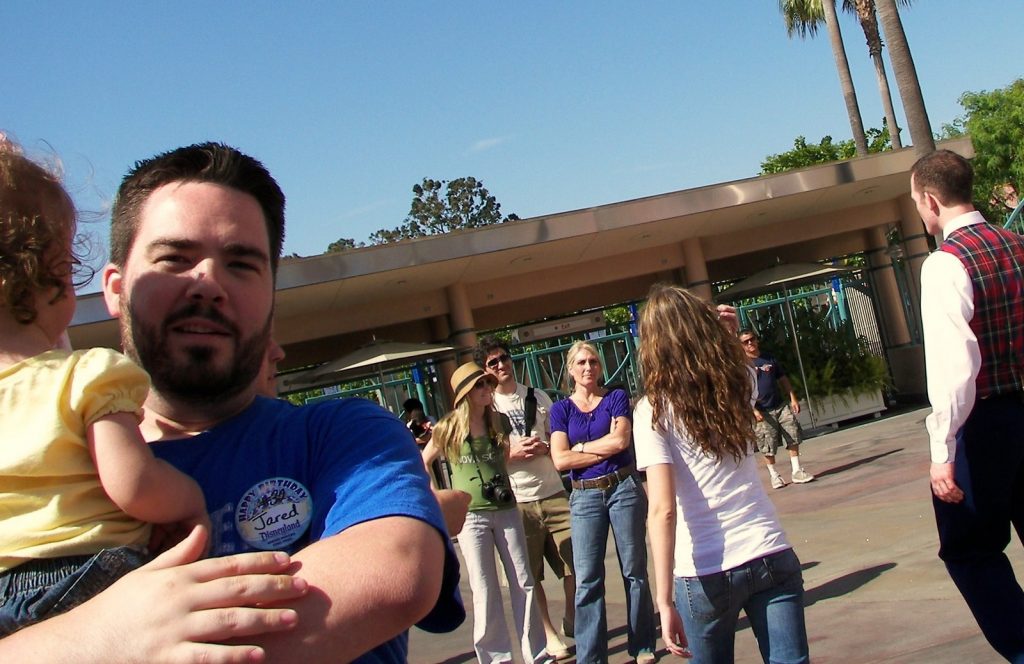 Here you can also see her husband standing behind her with sunglasses and a backpack, and the very "important" Cast Member from Disney in the plaid vest on the right, sent to take them away.
We didn't have the guts to approach her. We felt a little star struck and didn't know if it would irritate her to have her vacation interrupted with our geekiness! But it was neat to stand literally inches from her and capturing proof that we really did see her in person!