This weekend was filled with birthday parties. First my niece Natalie turned ONE! It's a very exciting time for her and her family….
Here is the Birthday Girl!
Alayna is getting pointers from Daddy on how to hit her first pinata! She was very skeptical of this game. 😛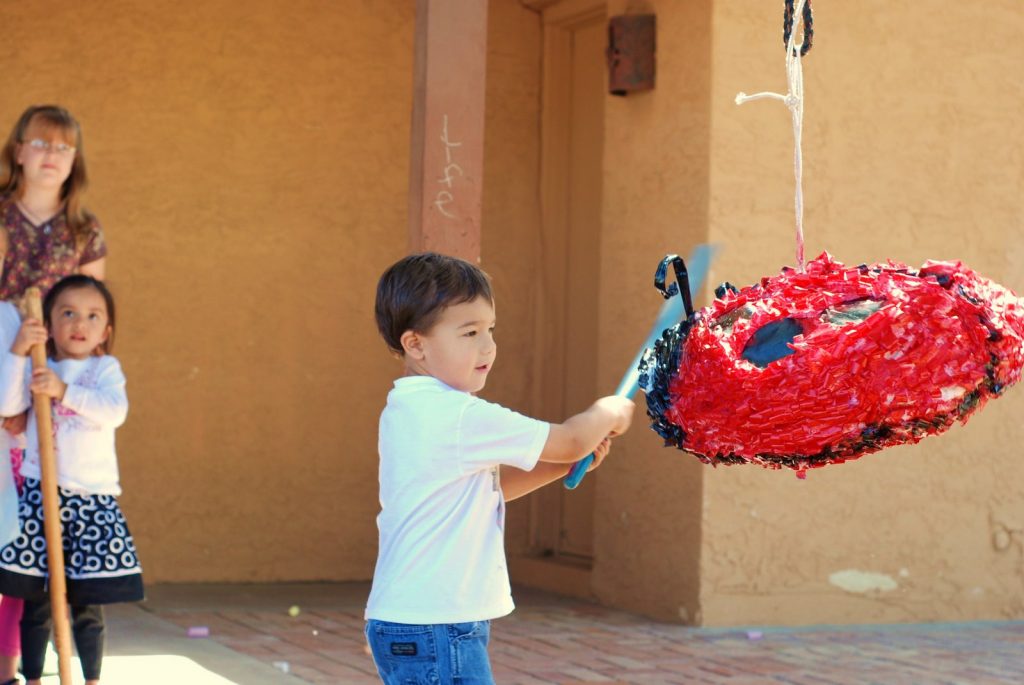 Natalie's big brother Carlos had no troubles giving that lady bug a whack!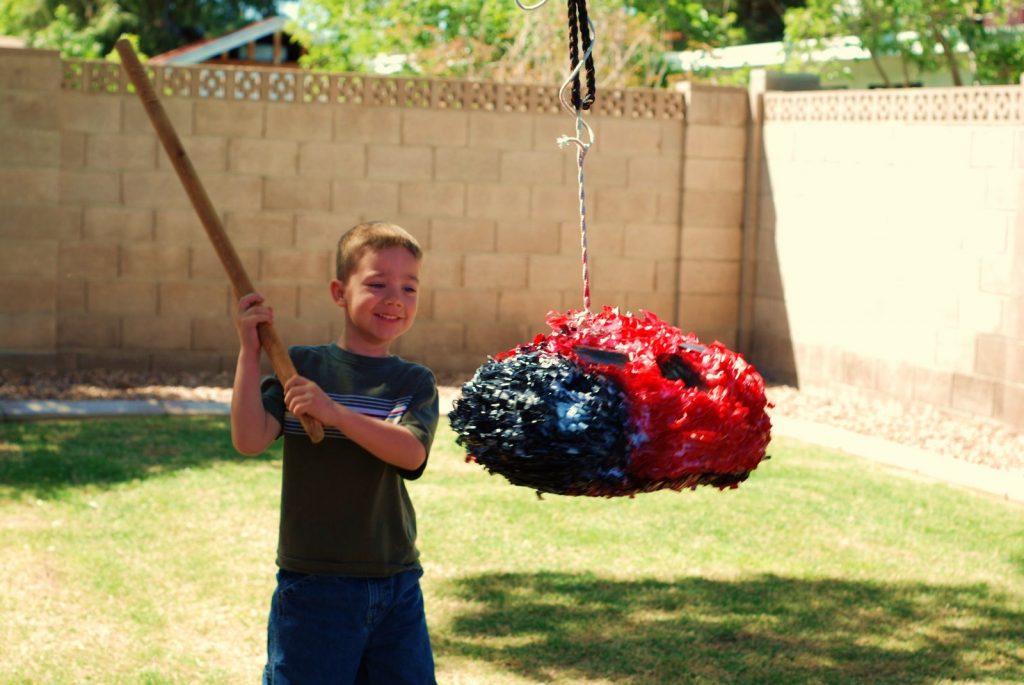 Eli practicing his T-ball skills on his turn up to bat!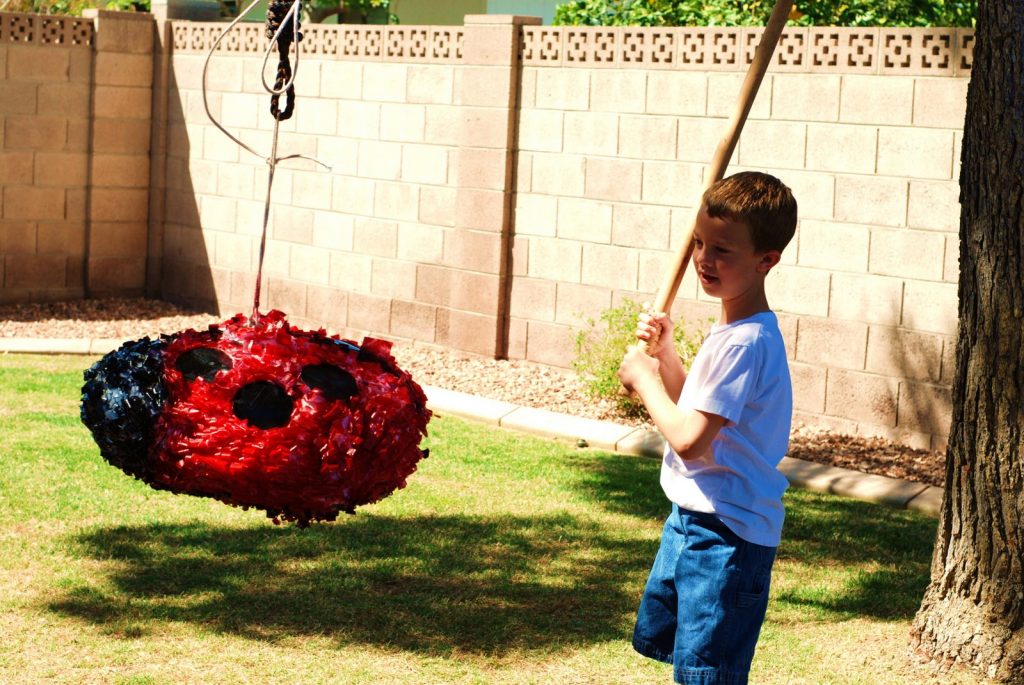 Walker has had lots of practice with busting up pinatas. I think he's had one at every one of his bday parties.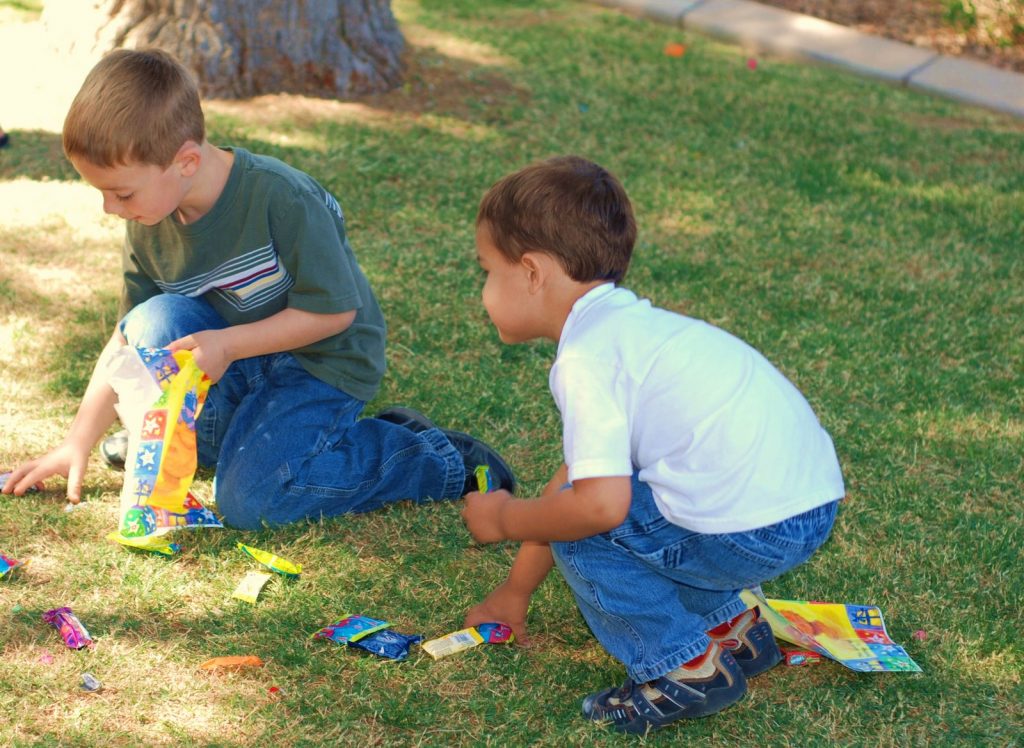 The goods have been let free!!!!!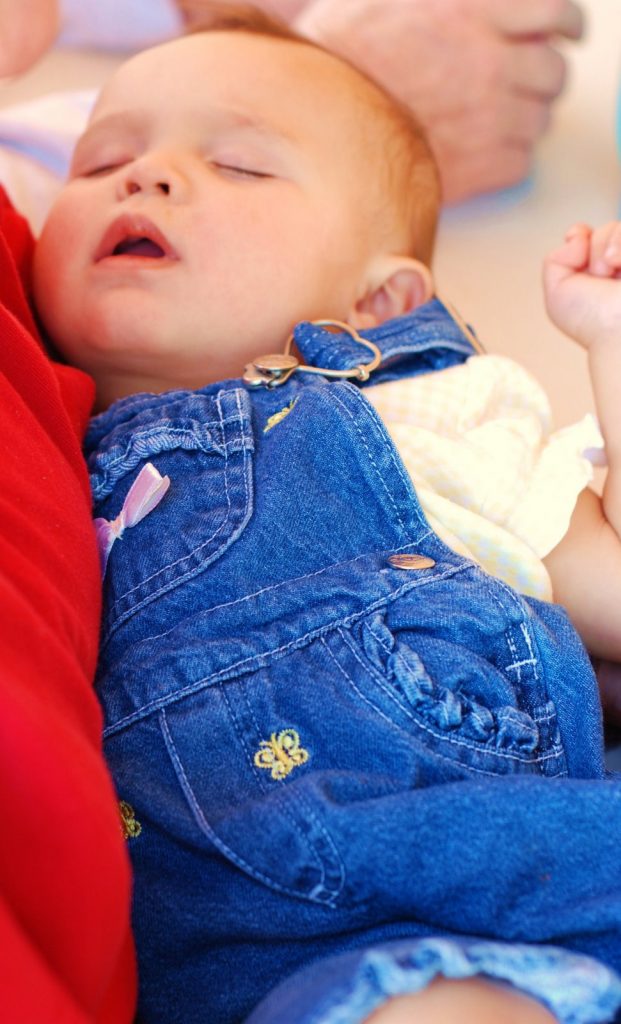 The birthday girl all partied out…thanks for a great time Natalie!!!
Our 2nd party of the weekend was my Dad's. He turned 58 on the 21st but he had been sick so we had a belated bday party for him today.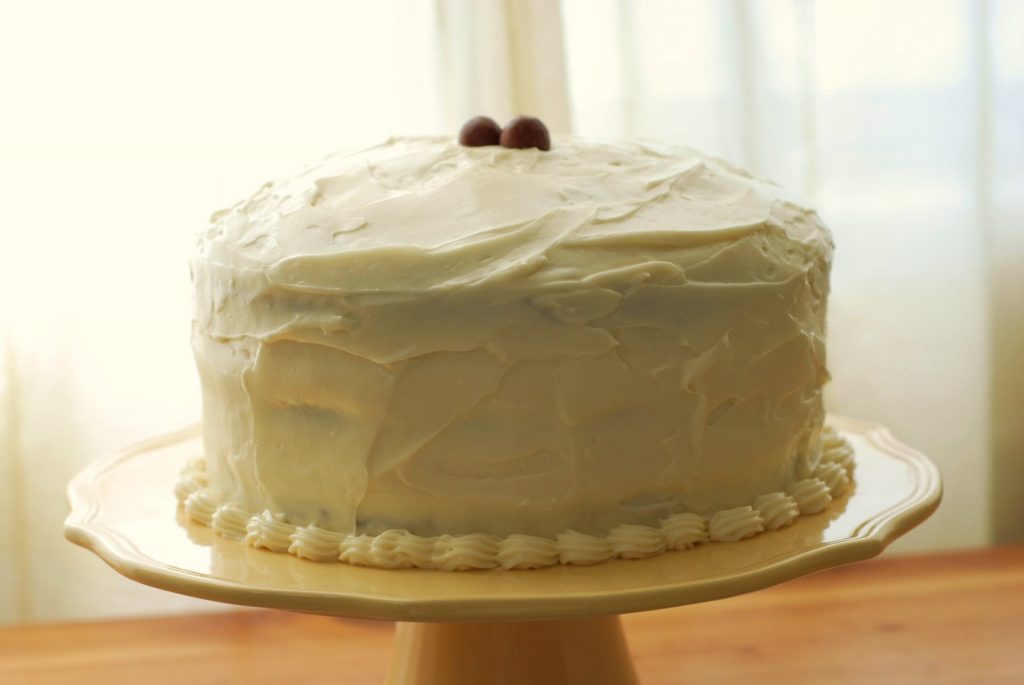 As promised here is a picture of the cake I made for him. It was a chocolate cake with cream cheese frosting. Mighty Tasty….. 😛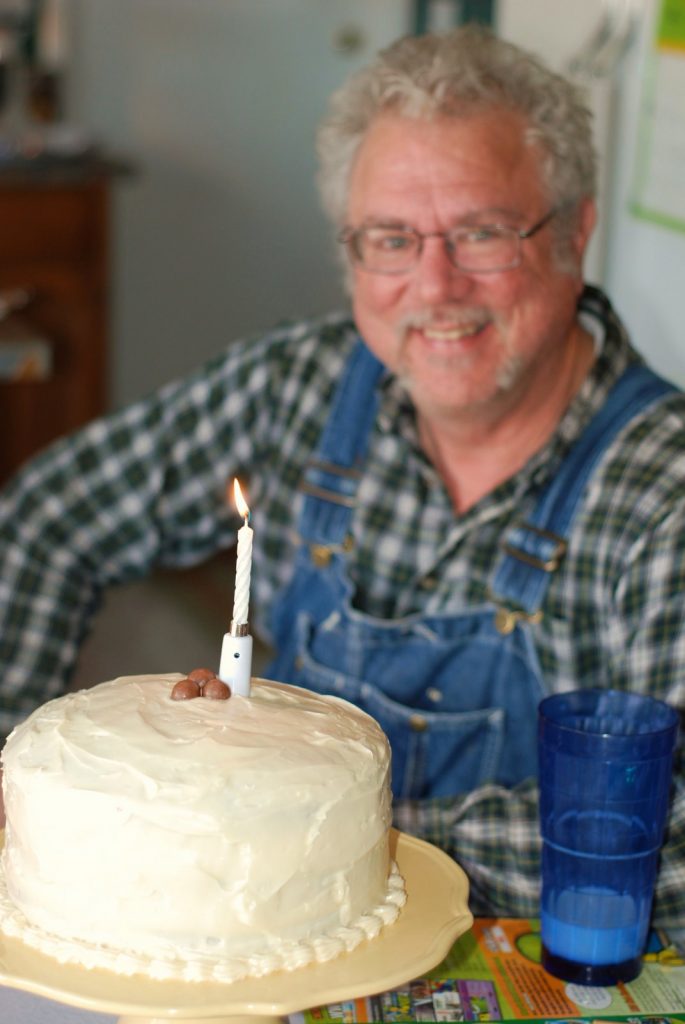 Our birthday boy! He was already prepared with his glass of milk to go with his cake..classic Dad!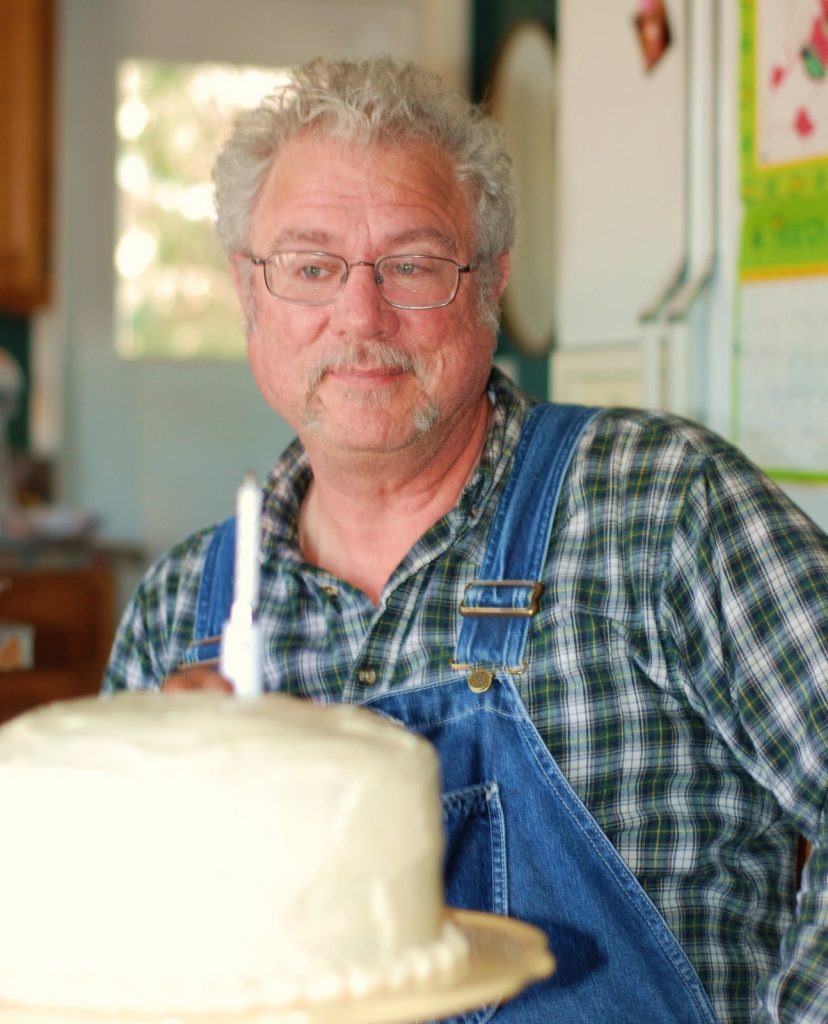 I think he is daydreaming about his birthday wish here.
After all the hamburgers, hot dogs, and cake we could stuff in our bellies we all went outside to give this kite a try. It was more difficult than you would think. My brother Boog running skillfully with the kite in one hand and trying not to spill his beer in the other….at some point that beer did get spilled. 😛 LOL!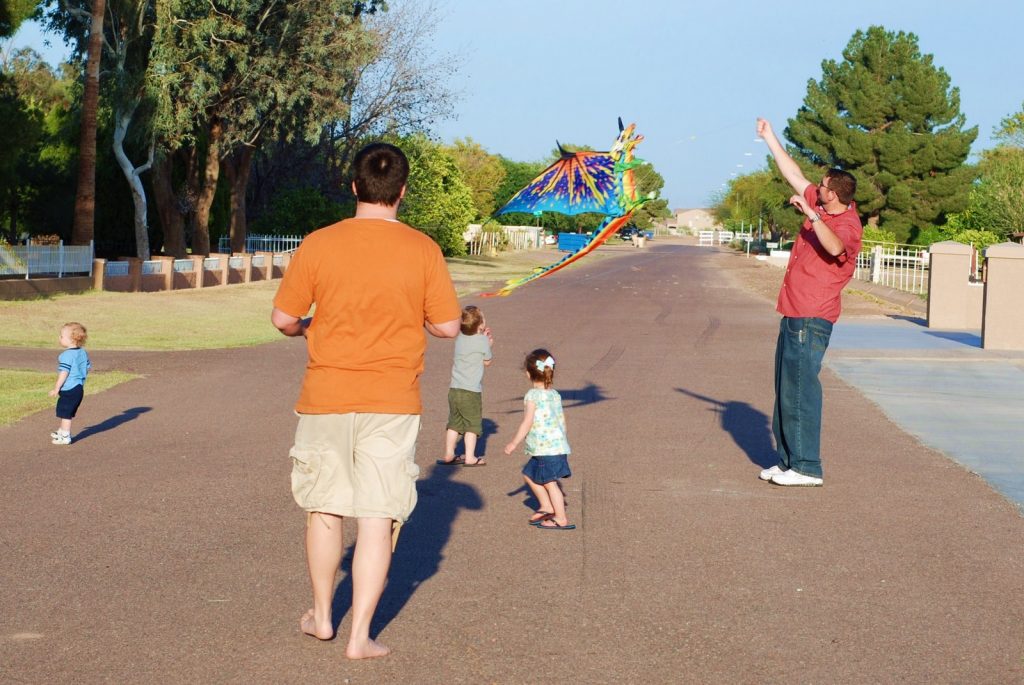 All the kids going crazy over watching their dads trying to get this dragon into the air!
Papa coming over to give his thoughts about how to get this thing up.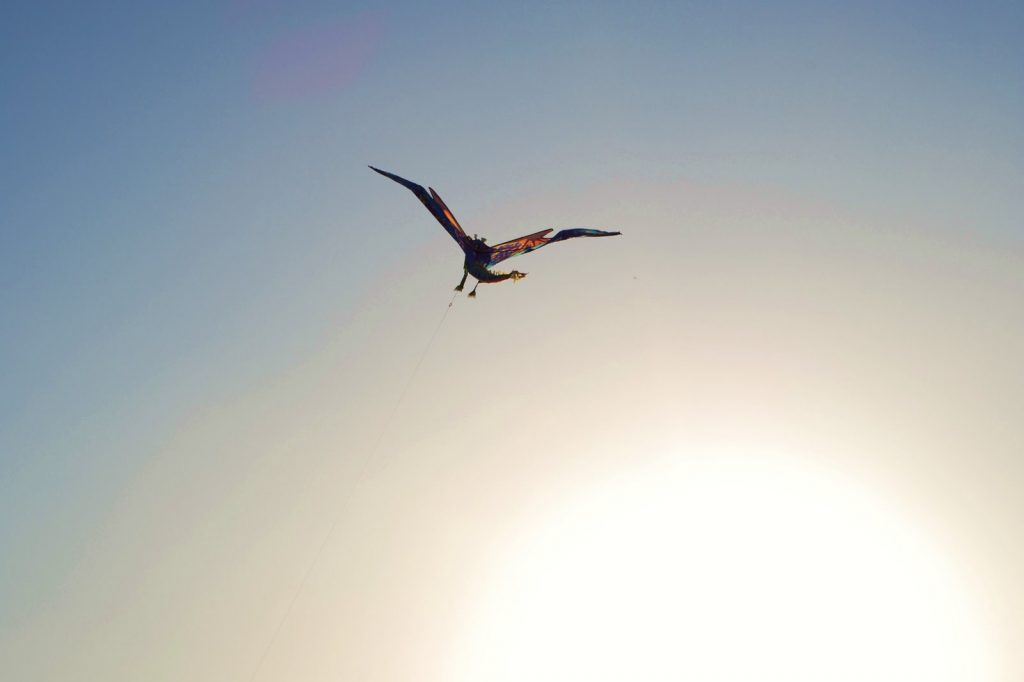 And for a blissful, magical, proud moment they did get that dragon to fly!!!!!!! (Can you hear the Hallelujah music?)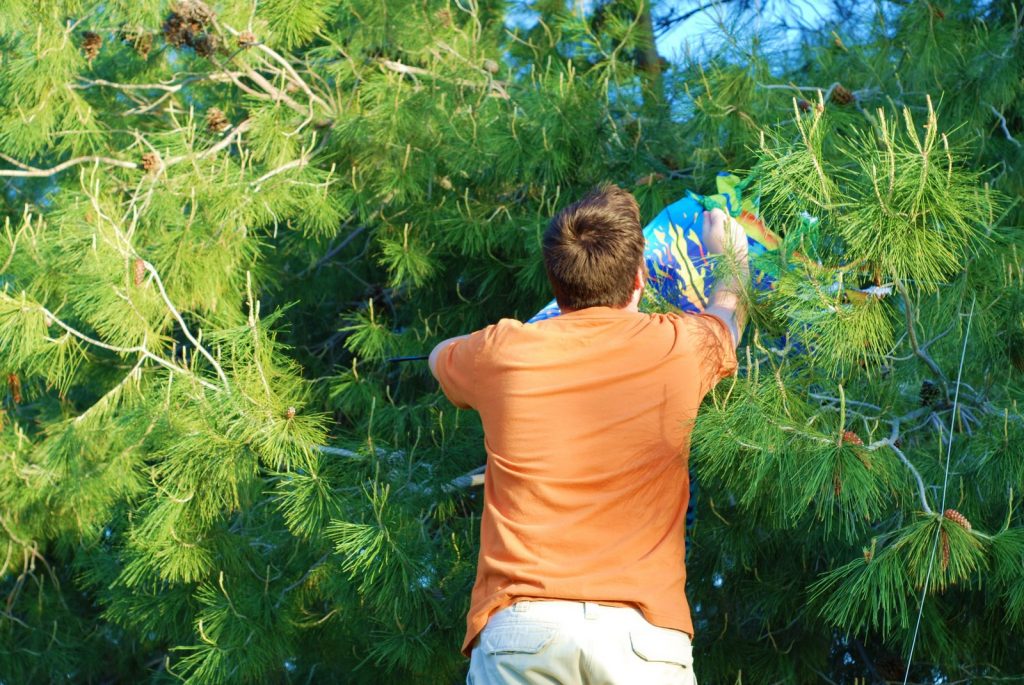 But…….it didn't last! Darn tree…. 😛
It was a fun weekend!